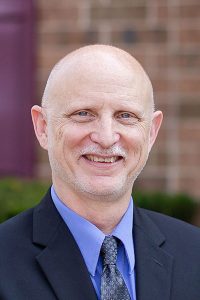 Throughout his nearly four decades long career in the title insurance industry, Doug has developed a keen understanding of both commercial and residential properties, gaining a deep appreciation for the unique challenges and opportunities that each present.
Despite his impressive track record, Doug remains committed to learning and improving. He is always looking for ways to streamline and enhance the production process, using his vast knowledge to identify and implement new strategies that drive efficiency and maximize results. Whether he is working in Illinois or Texas, where Global maintains offices, he enjoys collaborating with local partners to ensure that every client receives the highest level of service and support.
He has also earned the Illinois Land Title Association's ITP designation, a testament to his commitment to excellence and his dedication to continuing education.
Above all, Doug is a people person who takes pride in the team at Global, as well as building strong relationships with his clients and partners. He understands that buying or selling a property can be a stressful and overwhelming experience, and he goes above and beyond to ensure that each transaction is as smooth and painless as possible. His dedication, expertise, and commitment to excellence have made him a trusted advisor to clients across the United States, and a true asset to Global and its clients.